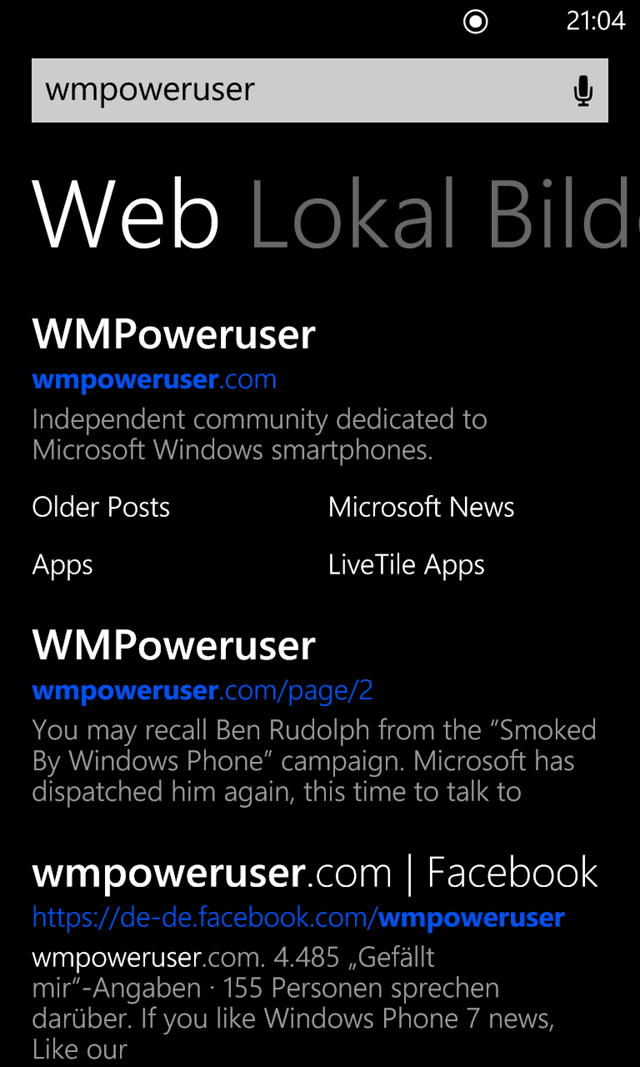 About four months ago the Windows Phone developer team announce a new Bing powered search experience for Windows Phone. On of the biggest changes was the reduction of the data usage thanks to an optimized data download. Additionally improved speed and some UI tweaks pleased many users in the USA. Now the new search experience is also finally available in Germany (and probably many other countries in Europe too).
Unlike before, photos and videos are now two separate sites with endless scrolling which means there is no need to press the "show more pictures" button. The "nearby" section now lists more places and thanks to buttons to directly call or navigate to the place the UI has a better usability. All in all everything looks cleaner and more polished in my opinion.
The search now also opens way quicker and results appear palpable faster than before so the slow Bing experience is now finally history. To get the new Bing app all you need to do is wait – the update is not rolled out over the air or as an app update but will simply appear when time time is due.
Did you, as a European, finally get the update?