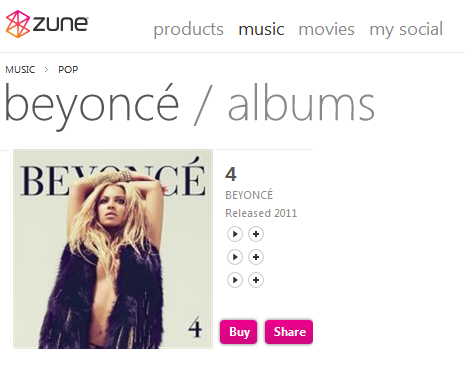 It seems the Zune team are making a go at actually being a relevant music store.  They are promoting the launch of Beyoncé's new album 4, and are selling it for only £4.99 in the UK.
Last week the US site were the only ones to exclusively stream the new Limp Bizkit album Gold Cobra.
While the Zune brand may be in doubt, the service itself forms an important cornerstone of the Windows Phone 7 ecosystem, making it more complete for example than webOS or even Android, so it is good to see the team working to raise their profile also.
The convenience and breadth of the music store means I have about 45 tracks purchased already. The only pity of course is that the Zune pass in UK does not come with 10 free tracks.
Have any of our readers bought any music from the Zune store so far? Let us know below.