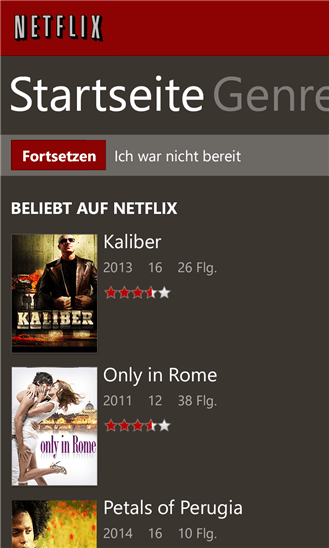 This month, rumors claim on Tuesday, Netflix will launch in Germany. Lately there has not been any news about this and Netflix tries to keep everything quiet as it seems. Now, also without any announcement, the official Netflix apps have been published in German app stores.
The official apps which have been available in other countries for much longer already are now downloadable, and not only are they available for iOS and Android, but also Windows Phone. With Windows Phone having about 10% market share here it would be kind of stupid to ignore it, but still its nice to see some support!
You can find the German app here, but need a Netflix account to use it. So you still need to wait a little bit if you are living in Germany.