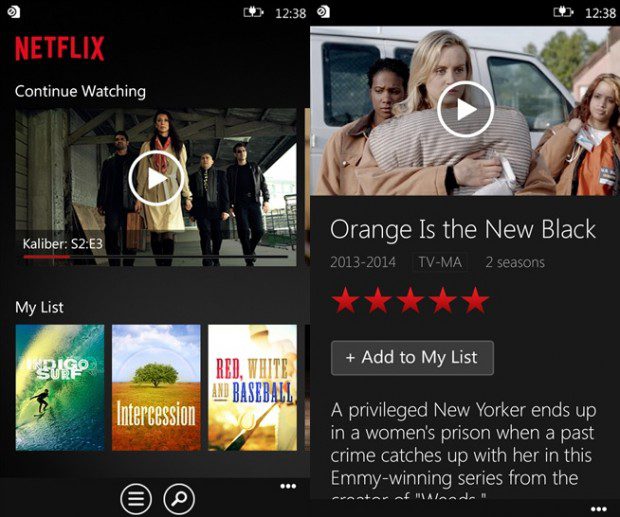 Netflix for Windows Phone got a major update today in Windows Phone Store. This new update v4.0.0.13 includes a new user experience, ability to select profile, better video quality, ability to pin content to Start Screen and even Cortana integration. Netflix is the world's leading subscription service for watching  TV episodes and movies on your phone. This Netflix mobile application is designed to deliver the best experience anywhere, anytime.
This update includes:
• New User experience
• Profile selection
• Post-play
• Better video quality
• Application tile
• Content pinning
• Cortana search
Download it here from Windows Phone Store for free.