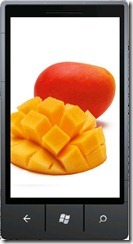 Neowin reports that their earlier rumour of an early developer update Mango, which was later disputed by Brandon Watson, was still coming, but will however be delayed for at least a week.
The delay, according to Neowin, was due to the update software pointing to an internal Microsoft server which would not have been accessible to 3rd party developers.
Apparently there are still a number of other Mango features to be revealed, including goodies like touch focussing in the camera, so we look forward to the build being dissected over the next few weeks.
Read more at Neowin here.