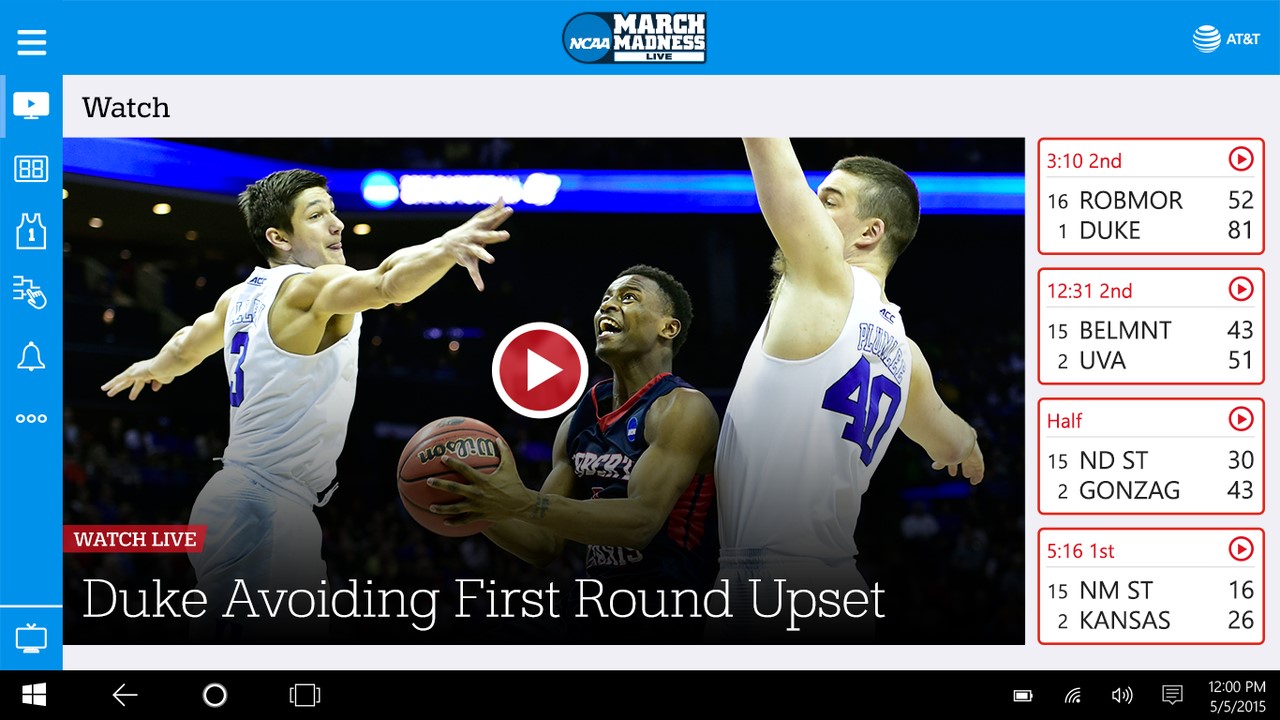 You can now watch every game live and make your picks for the 2016 NCAA Division I Men's Basketball Tournament. With the 2016 NCAA March Madness Live universal app, you can have the ultimate March Madness fan experience anytime, anywhere. There's dynamic support for Live Tiles, and an action center that sends push notifications about your favorite teams.
What's New:
– Now a Windows 10 Universal Application!

– Updated for the 2016 tournament with a refreshed look and feel.

– 'Watch' section allows fans to discover live games, the tournament's best storylines and relive classic March Madness moments.

– Improved bracket picking experience and sweepstakes for NCAA March Madness Bracket Challenge

– NCAA March Madness Tournament Run now available on Windows 10 Phone and PC

– Pin your favorite team to start with new Secondary Tile Support!
Download it from Windows Store using the below link.