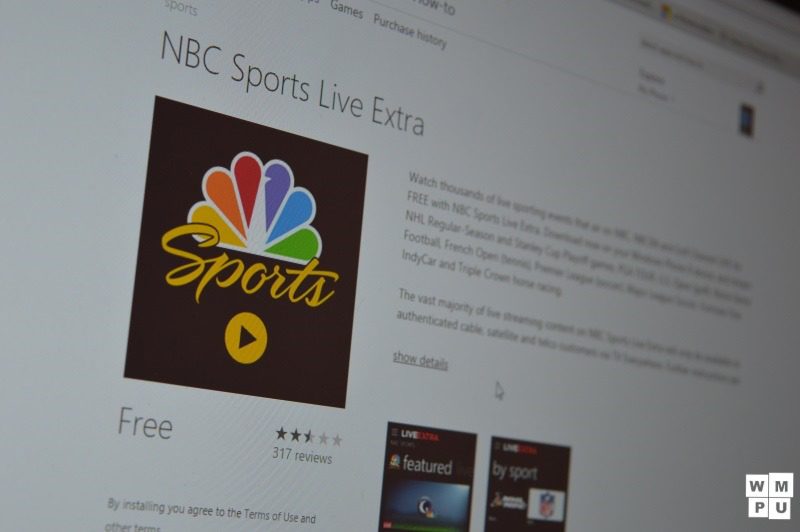 NBC Universal Media has updated their NBC Sport Live Extra app for Windows Phone devices.
The update takes the app to version 1.8.3.1004, and follows on another update only a month ago.
Unfortunately the update comes without a changelog, but in light some of the other networks withdrawing their sports apps such regular support is certainly good news.
The NBC Sports Live Extra app offers thousands of live sporting events that air on NBC, NBCSN and Golf Channel LIVE for FREE with NBC Sports Live Extra and lets you stream NHL Regular-Season and Stanley Cup Playoff games, PGA TOUR, U.S. Open (golf), Notre Dame Football, French Open (tennis), Premier League (soccer), Major League Soccer, Formula One, IndyCar and Triple Crown horse racing.
The vast majority of live streaming content on NBC Sports Live Extra will only be available to authenticated cable, satellite and telco customers via TV Everywhere. Further instructions are provided in the app settings section.
Download the app here from Windows Phone Store.
See screen shots of the app below:
Gallery : NBC Sport Live Extra app
Thanks Mark for the tip.