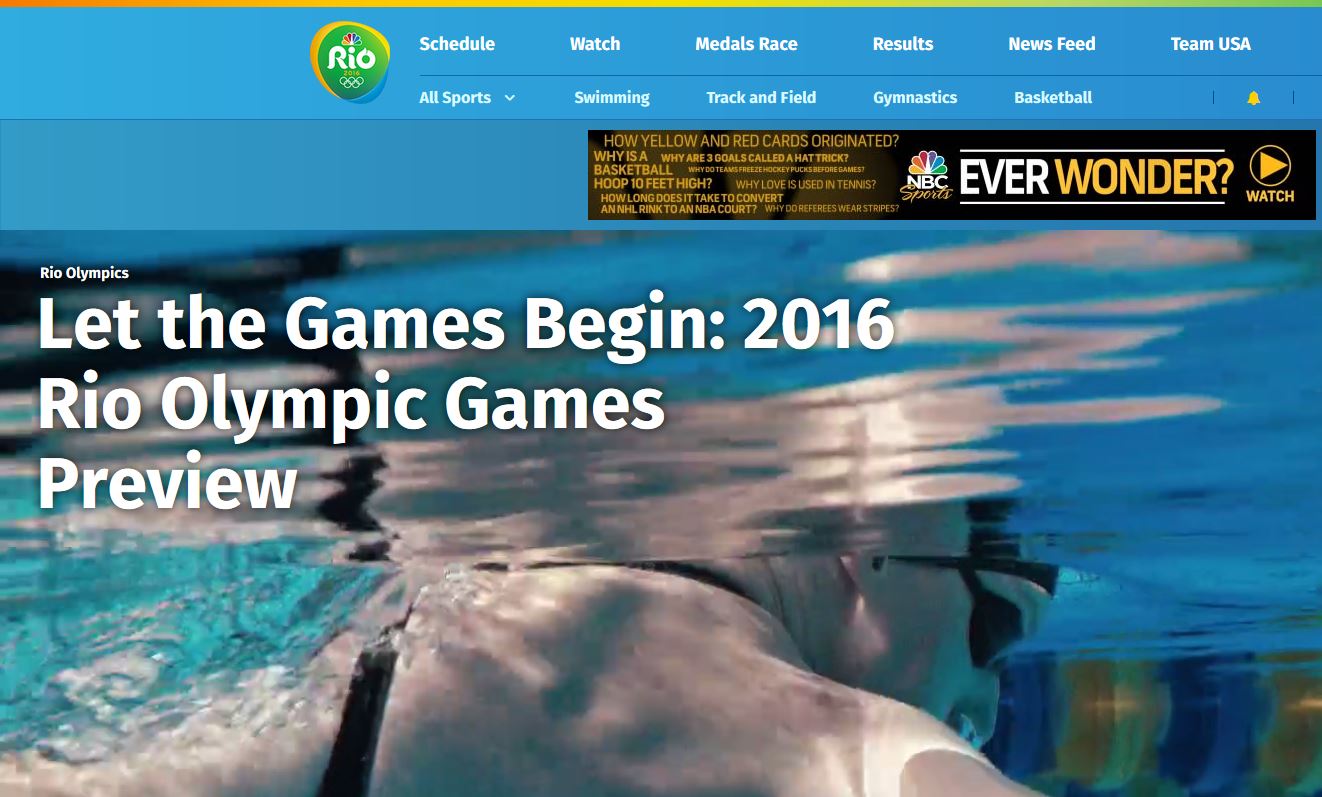 NBC Olympics, a division of the NBC Sports Group today announced that Microsoft has been selected to provide cloud encoding and hosting with video workflows for NBC Olympics' production of the Games of the XXXI Olympiad, which take place in Rio de Janeiro, Brazil, Aug. 5–21. Microsoft Azure will be powering the streaming service for NBCUniversal and NBCOlympics.com's record 4,500 hours of online content.
"We always strive to deliver more content in real time to more channels and devices around the world," said Scott Guthrie, executive vice president of the Cloud and Enterprise Group at Microsoft. "During the Sochi Olympic Games, NBC Olympics had more than 1 million concurrent live viewers watching a collective average of 600,000 hours of coverage per day. We are planning for even greater viewing numbers for Rio, and are excited to power the experience again using Microsoft Azure."
"The Rio Olympics have nearly three times as many events per day as the Sochi Games," said Rick Cordella, senior vice president and general manager, Digital Media, NBC Sports Group. "With the Azure cloud platform, Microsoft is partnering with us to deliver the secure, scalable cloud we depend on to bring the Games to millions of viewers on whichever device they prefer, via end-to-end live streaming entirely in the cloud."
Microsoft today announced several new experiences related to Rio Olympics. Bing will provide a schedule that offers daily updated Events to Watch. Outlook today announced the new Interesting Outlook calendar functionality in Outlook.com and Outlook on the web for events starting with the Summer Games, enabling viewers to add their favorite events from the Olympics calendar to their schedule. Microsoft today also announced that Cortana can now answer no.of 2016 Rio Olympics related queries.