Apparently GPS Navigation app company NAVITEL promised a Windows Phone version of their app in 2011, and have now delivered on their promise 2 years later.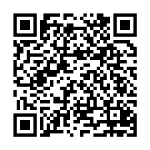 The app is the most common GPS service used in Russia and offers detailed GPS Navigation for more than 50 countries, with data on traffic, useful POI, weather forecasts and 30 different voices.
The good news is that the company is also already working on a Windows Phone 8 version of the app – hopefully they will not be two years late also.
The app comes with a 30 day free trial and can be found in the Windows Phone Store here.
Via WP7Forum.ru.