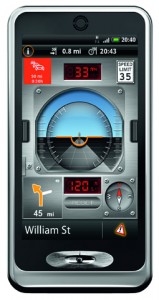 Navigon has finally announced that they will soon be releasing a GPS navigation app as fully features as their ones on iOS and Android for Windows Phone 7.5 Mango.
The app will include feature onboard maps, spoken turn-by-turn directions, visual lane guidance, live traffic information and rerouting, and even advanced Mango-only features such as their augmented reality function Reality Scanner, which provides an easy way of identifying nearby destinations while on foot.
Navigon currently has a GPS Navigation app for Windows Phone 7, but it is only released through carriers and relies on network-based maps, which many users are reluctant to trust for reliable navigation.
For Windows Phone 7 users disappointed by the poor native Mango solution this will obviously be a very significant release, and we are sure the company will do well on this platform.
Via CNet.com