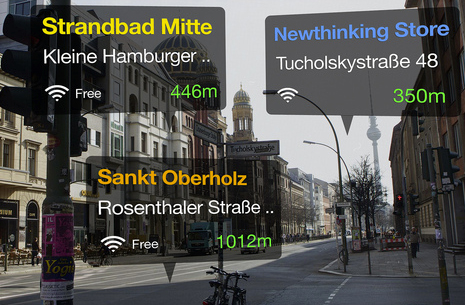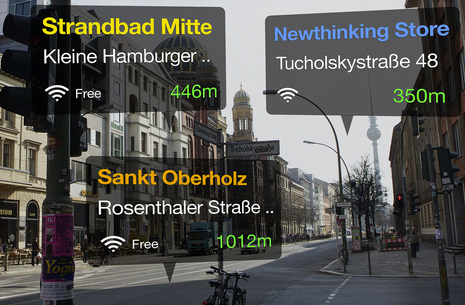 Windows Phone Mango enabled 3rd party developers to create Augmented Reality apps for Windows Phone by providing API's. Layar and some other developers are working on their AR apps for Windows Phone. From a recent job post from Windows Phone team we learned that Windows Phone team is making a native Augmented Reality app for Windows Phone that is tied to Bing search services. Here is an excerpt from the job post,
The Windows Phone Augmented Reality and Search team is looking for a strong and experienced SDET to help build the best end user experience of any Smartphone. You will work with a team to design and build the ongoing client AR and search integration on the Windows Phone. Our team is centered around making your deice more useful to you right now wherever you are, whether that's by visually detecting a code, listening to your environment to detect music or communicating with someone with additional help from your Windows Phone. In addition to general search scenarios, we work directly with Bing and other teams to deliver scenarios brining our customer's immediate information of use to them based on their preferences, past choices, as well as their current environment. You will push boundaries and provide technical leadership as part of a team that has the ambitious charter of building the best search experience on any mobile phone.
Based on another job post, Microsoft is looking to improve Xbox LIVE gamer services that enables game developers to design games that spans across all the screens.
We are looking for a very strong Software Development Engineer in Test (SDET) to help bring our big vision to life. Our team owns the Games hub experience in Windows Phone as well as the gamer services APIs that 3rd party developers use to create rich interactive games that plug in to the Xbox live ecosystem. Gaming is one of the top activities for our users and we're just scratching the surface of what we can accomplish. We have exciting plans to enable cutting edge scenarios that span seamlessly across the three screens and will catapult our experiences beyond what our competitors could only dream about. This is a great time to join as we just shipped WP Mango and are getting ready for our next Major release.
Its time to anticipate for Tango/Apollo ! !