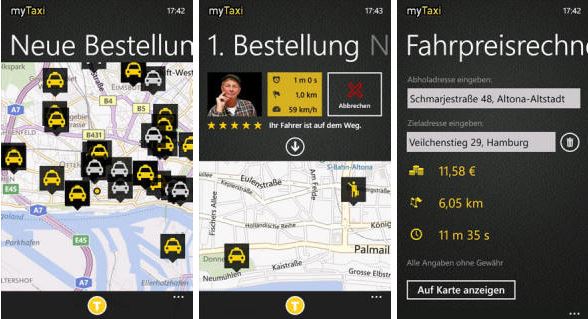 Another Windows Phone app is biting the dust as MyTaxi for Windows Phone has announced plans to leave the Windows Store in September.
The firm has begun emailing users of its app to inform them that from the 1st of September, the app will leave the Store and cease to function. The reason for this shutdown? You guessed it, due to a lack of users of Windows phone the firm now recommends prospective customers use their Android or iOS apps or make use of their mobile web app.
If you're reliant on this app, we should point out that Uber still "supports" Windows phone with a functional universal Windows app, so a switch should be contemplated for users who simply must stay on Microsoft's currently inert platform.