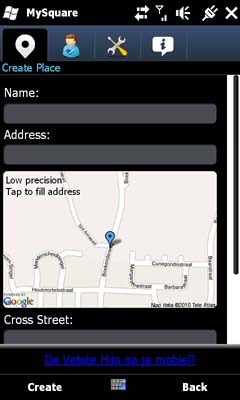 There are not many Foursquare clients for Windows Mobile, and the highest profile one, WinmoSquare, does not have the best reputation for stability and functionality.
RisingMobility aims to change this, with a new FourSquare app for Windows Mobile.  The software comes in a free and premium version and features:
use your location to find out nearby places;
see your friends latest check-ins;
view tips of places;
share your experience with others;
explore foursquare and earn points and badges;
use even gps or network fix;
integrated with google maps;
The free version is ad-supported, and the premium version can have the ads disabled, and features full map integration.
Read more about the software at RisingMobility.com here.