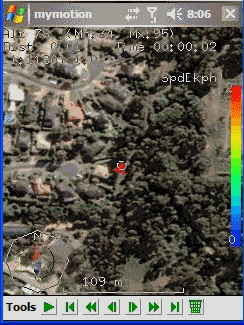 MyMotion is a free GPS tracking and mapping application, which provides route recording and playback with customizable spoken feedback of speed, distance and time while using a moving map to show progress as well as textual output.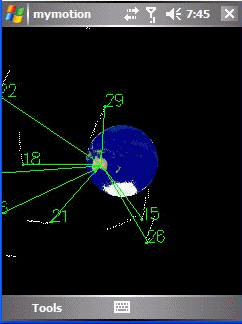 The application also allows a user to record a route then load it up as a reference for live comparison the next time it is traversed. It further allows location tracking of GPS devices with GPRS or 3G, via the web and Google Earth or Google Maps. The application is packed with options, and can even visualize the location of satellites in space.
Maps can be generated from Google Earth installed on a PC using a free map creation tool.
Amazingly MyMotion is free for personal use and can be downloaded here.