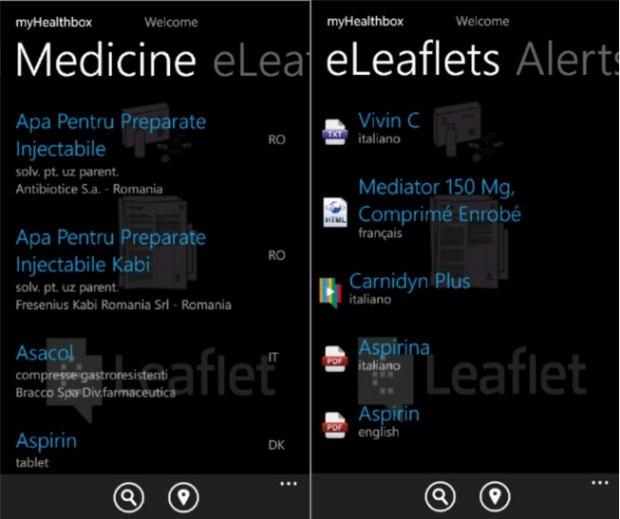 The myHealthbox client for WindowsPhone gives you access to the largest database of patient information leaflets and technical documents for medicines, nutritional, cosmetics and healthcare products. It even comes with support for 16 European countries and 16 languages.
App Features:Â 
– search mode for unregistered users
– access to personal account and profile
– support for professional users
– full products search
– information leaflets viewer
– pharmacies map (over 120.000 pharmacies in 16 countries)
– alerts, notifications and news support
– support for connected and non-connected mode.
Download it here from the marketplace.