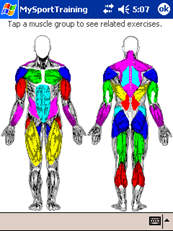 Long time Windows Mobile users wanting to move to Windows Phone may be held back by some of their mainstay applications not having migrated to Windows Phone 7 yet.
VidaOne's My Sports Training and My Personal Diet are two such applications, which may have years of personal data in their stores which users would be loath to give up just for a prettier interface.
So far the options has been to go to Android and iPhone, where these apps are present, but it appears the company is looking to support Windows phone 7 after all.
On enquiry the owner of VidaOne said:
Hi,

Thank you for the email. We hope to support Windows Phone 7 in the future but we do not have a release date at this moment unfortunately.

Thank you for choosing VidaOne.

Jean Gareau

VidaOne, Inc.
Hopefully the apps will be developed sooner rather than later, not only so Windows Phone 7 can retain the dwindling supply of Windows Mobile users, but also win back those who strayed to Android.
Thanks Martin for the tip.