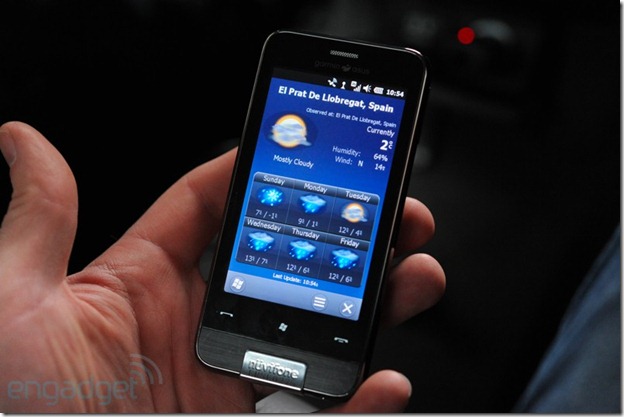 Engadget has dropped into Barcelona and has met up Garmin, who gave them a look at the Garmin- Asus Nuvifone M10.
The WVGA Windows Mobile 6.5.3 handset performed well in their cursory tests, and as usual Engadget damned it with faint praise by saying
The M10, meanwhile, is reasonably sexy, but we prefer the A50's simple good looks by the thinnest of margins. It's obviously being billed as a slightly higher-end device than the A50 on account of the 5 megapixel cam (up from the A50's 3) and the inclusion of a 3.5mm jack, but what really struck us was Windows Mobile 6.5.3 — obviously WinMo's still got a ton of issues in its present-day form, but 6.5.3 takes the paradigm just about as close as it can be to finger-friendliness as possible. If you're still a stylus kind of person, though, don't worry — you've got one discreetly tucked around back.
See more pictures after the break.
Source:Engadget.com