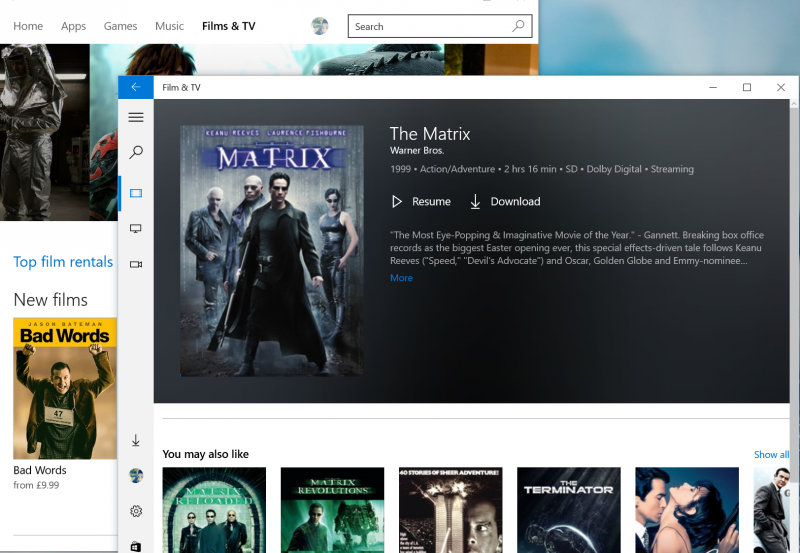 Microsoft has just pushed out another update to its Windows 10 Mobile Movies & TV app on mobile devices running Windows 10.
This update bumps it up to version 3.6.1867 and adds the following changes.
Improved media transport control layout and added "skip forward" and "skip back" buttons
Download time estimates are now available for films and TV programme downloads
Films and TV programmes can now be deleted from your collection on each of your devices
These changes were first introduced on the PC variant of the app, but after a bit more testing, Microsoft has now rolled out the update to mobile devices.
As the app is a preinstalled- uninstallable one, you can get the update by heading to the store and checking for updates. Alternatively, you can download the app from the store link below.