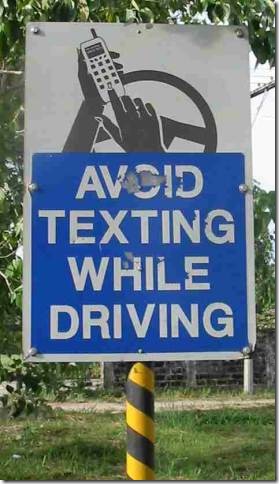 Motolingo has announced the beta release of MotoRiety, a new smartphone application for drivers that communicates with computers onboard the vehicle to monitor texting, emailing, and talking while the vehicle is in operation. The software was developed to help combat accidents among teen drivers, and the rising cost of fleet accidents caused by cell phone usage.
"Motolingo is committed to developing applications for smartphones that promote a safer, more efficient lifestyle," said Charles Nesser, president and chief executive officer of Motolingo, LLC. "Cell phone usage is the leading cause of distraction in 40 percent of fatal car accidents, and a significant factor in accidents among teenage drivers and fleet drivers. As providers within the mobile industry, we feel that it's important to develop products to help combat these alarming statistics."
MotoRiety is a smartphone application developed for consumers and commercial drivers that actively monitors phone usage while their vehicles are in operation. By providing detailed reports, including how many times the user sends emails or text messages while driving, the application helps drivers become more aware of frequent unsafe behavior. Reports can be delivered on a daily, weekly or monthly basis via email or Twitter. The service is ideal for concerned parents and companies that want to protect their interests by mandating safe driving habits among their employees.
According to the Governors Highway Safety Association (GHSA), no state bans all types of cell phone use for drivers. Only 20 states and the District of Columbia ban cell phone use among novice drivers, primarily teenage drivers, while only nine states prohibit text messaging among this segment of the population. Additionally, studies show that without widely publicized enforcement, many drivers remain unaware of cell phone laws or are reluctant to comply.
Despite an increasing number of on-the-job crashes and accidents involving fleet drivers, only a few states have implemented cell phone driving laws for the commercial sector. According to GHSA, those laws apply to school bus drivers only, leaving the responsibility to company executives and managers to develop their own policies, guidelines and safety programs to discourage employees from using smartphones while operating company vehicles.
"MotoRiety will be instrumental in helping to enforce cell phone driving laws in states that have them, but even more importantly, it will be key in promoting safe driving behaviors in states that have not yet implemented these laws," said Nesser. "The application can be used to help give parents peace of mind, and it's also an affordable method of fleet management for companies seeking innovative vehicle tracking devices."
In addition to monitoring smartphone usage, MotoRiety also promotes safe driving, as well as fuel savings, by monitoring vehicle diagnostics and delivering high-speed warnings, driver trip records and engine service reminders. The application can also calculate idle time and includes a check engine light read and reset feature.
All monitoring results can be delivered via email, or by Twitter by using the StreetTweetâ"¢ feature, which provides regular updates so that friends, family and employers can 'follow' vehicles. System requirements for MotoRiety include: 1996 vehicle model year and newer; smartphones with Windows Mobile 5, 6 and higher with Bluetooth®; and smartphone data plan. A Twitter account is optional.
"Smartphones play a hugely significant role in the way we communicate and manage our lives and businesses," said Nesser. "Sometimes even the most responsible drivers use smartphones while driving because they've become so reliant on them. With MotoRiety, drivers will become more aware of their smartphone usage while operating vehicles, and awareness is the first line of defense in battling the rising number of vehicle accidents caused by cell phone usage."
For more information and to join the beta program, visit motolingo.com here.