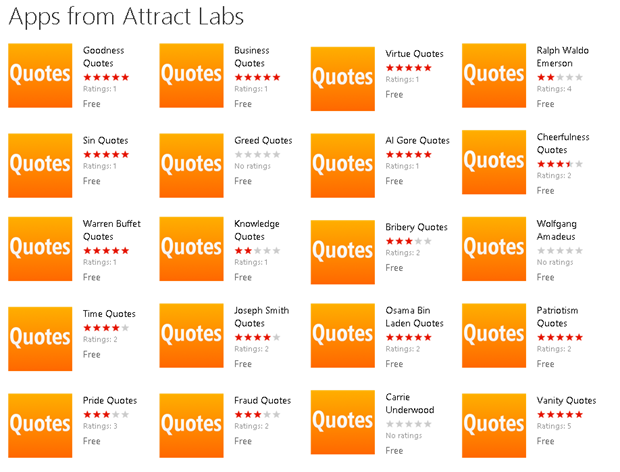 Marketplace spam has always been a problem but rarely have we seen it on the scale as Attract Labs, who have 91 near identical apps in Marketplace, all delivering creative commons quotes which could all easily have fit into one application.  Worse still the developer has circumvented the system by creating another account under MagicCode Unlimited, with another 98 identical quote apps.
Of course it is easy to blame the developers, but it is clearly the policies of Microsoft and the Marketplace certifiers which are letting these type off trivial applications, which do nothing but clutter Marketplace, through.
Microsoft need robust procedures in place while Marketplace is still young, before it gets completely overrun like the Android Market.
Time to take another look, Microsoft.
Thanks Simone for the tip.