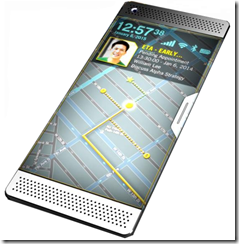 MSFTKitchen have made their regular trawl of LinkIn profiles for Windows Mobile 7 and has revealed piles of goodies.
First is that, while Motorola has not done a consumer Windows Mobile handset for a while, the company is still very busy working on Windows Mobile 7 and the software associated with it.
The post confirms new UI controls in WM7, DirectShow components, the extensive use of Silverlight in built-in apps such as Bing and MSN, a new IE7 browser for Windows Mobile,  a new Media Transfer Protocol for WM7, the presence of USB OTG, a game user experience focus, work on a soft keyboard and Microsoft's launch plans, which includes a Windows Mobile 7 Sharepoint website.
All the job postings taken together indicate Windows Mobile 7 will be quite a tour de force and far from a small update, addressing most consumer issues such as browsing, gaming and media access, and that earlier rumours of user interface development using Silverlight are real.
See all the individual posts at MSFTKitchen here.
Thanks wreiad for the tip.