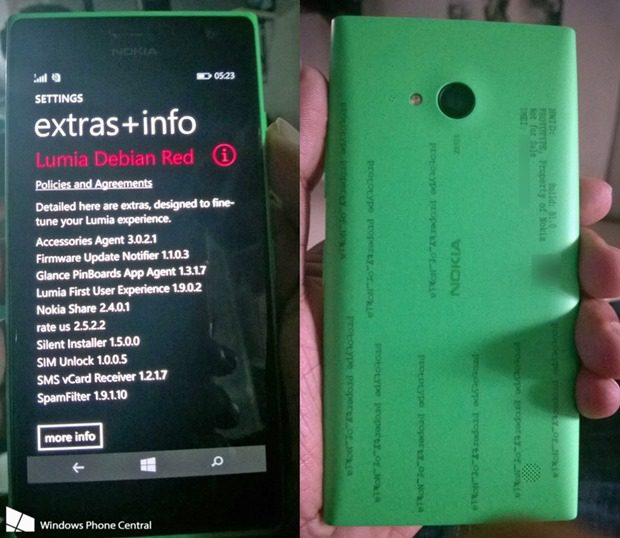 WPC reports that their tipster has passed on some more details of the Nokia Lumia 730 code-named "Superman" recently
The device is said to have a 4.7 inch screen of unknown resolution (either FWVGA or 720P), 1 GB RAM, Quad-core processor, 8 GB storage, microSD card expansion, 6.1 megapixel rear camera and 5 megapixel front camera, with dual-SIM support.
The pictures also of course also suggests the handset does not have a camera button or hard navigation buttons, but does have a single LED flash.
While WPC suggests these are the ideal specs of a mid-range device, in this day and age the specs appear rather pedestrian, especially the 6.1 megapixel camera, which will market poorly against the 8 megapixel cameras in other handsets.
The handset will run Nokia's new 'Debian Red' firmware, which will bring unknown enhancements to WP8.1.
The handset is expected to arrive in the next 3 months.
What do our readers think of these specs? Let us know below.