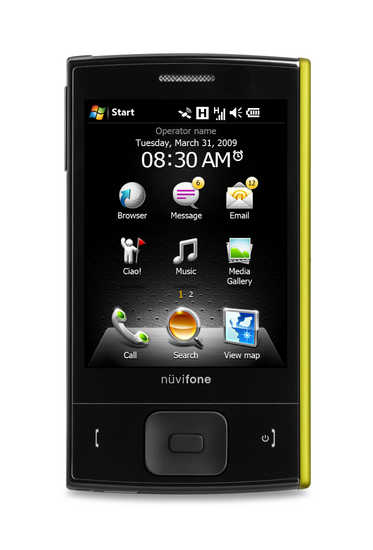 Dawid from PDA.Pl has had a hands-on with the Garmin Asus M20, and has reported his findings.
The M20 is the first Windows Mobile device generated by the association of the two companies, and their union brings some interesting features to the table.
Garmin brings its GPS experience, and the result is some interesting location based features. The device will feature a large collection of Points of Interests, and the device will use this data to for example let you know when you are going to be late for your airplane when you enter your flight number.
Other interesting features is the ability to send your location to another phone user by sending a MMS picture of your location on a map. Unlike other software that can send your location this will work with any other phone (except the more poorly featured ones like the iPhone of course). You can also annotate these pictures with a voice note or more pictures taken with the camera. 
The M20 will automatically enter car GPS navigation mode when you place it into its cradle, but it also has a unique feature of automatically remembering the location when you remove the phone from the cradle, meaning you can easily return to where you parked your car.
While the M20 comes with its own Windows Mobile overlay, this is optional, and when de-activated some icons remain on the today screen, allowing you to still access the main GPS functions.
A feature which is probably more Asus than Garmin is the lock screen which comes on when you get a call.  When a call comes in you are presented with two puzzle pieces, which you have to drop in the appropriate spot to either take or ignore the call.
The devices will either come with European or US maps. Release date and pricing is not known yet.
Read more at PDA.Pl here.