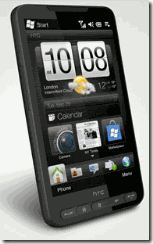 Seeming everyone wants a bit of multitouch action (I'm not a huge fan as I like to use a device one handed) and because I have too much time, and not enough to do, I've got a little list of applications that should be using multitouch.
It seems to be implemented in a similar method to the Zoom Wheel on the Diamond/Raphael and the Zoom Bar on the Rhodium/Topaz, which gives me some hope of access to a lower level of multitouch data.
Under [HKEY_LOCAL_MACHINE\Software\HTC\SmartTouch], there is a list of applications (this might not be complete as I'm going from a lot of separate files, rather than what it actually is on a device). So far, I've found the following:
Internet Explore
Word Mobile
Outlook Email
Notes
Excel Mobile
Opera Browser
Album
Though interestingly, in a different place, one finds
[HKEY_LOCAL_MACHINE\Software\HTC\TouchFLO\Pinch\BlackList\HTCAlbum]
"ProcName"="HTCAlbum.exe"
Which seems to indicate that it's not handling "Pinch" gestures like other programs.
If anyone has a Leo and feels like trying some things out for me, drop me a message on XDA-Developers, or Twitter.