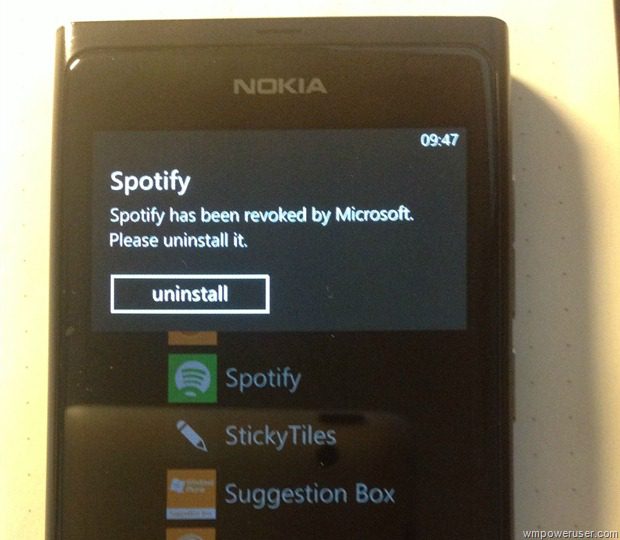 We do not know if the above is part of the malfunction in marketplace at the minute, which has seen old versions of apps offered as new, and various regional marketplaces mixed up, but we received this screen shot from a reader indicating that the extremely popular Spotify app has been removed from his marketplace, and also removed against his will from his device.
The problem does not seem to be affecting everyone, and the app certainly still appears to be available in the US and UK marketplace.
Is anyone else being affected by this development? Let us know below.
Update: The mystery has been solved by our commenters. Â Microsoft is in fact unloading a side-loaded copy of the free Spotify app. Â Our music is safe, even if Luis's is not…
Thanks Luis for the tip and screen shot.