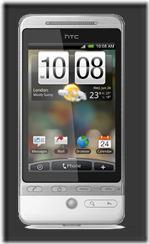 We don't tend to report every rumour, but we know l3v5y by reputation, so find his prognostications worth passing on.
According to him, the next set of devices will feature TouchFlo3D 2.5, but the HTC Sense UI as found on the HTC Hero will have to wait for the HTC Qinin, which will only come some time next year.
In the mean time the HTC Leo is expected to feature TouchFlo3D 2.5, and as a nice added feature will have a digital compass.
Read more on the Modaco forums here.