A while ago a slide depicting Microsoft's Continuum dock for Windows 10 Mobile leaked.
Codename Munchkin has now been confirmed to indeed be that device, and some more information has leaked regarding the dock, which allows one to connect your phone to a screen and also keyboard and mouse.
Thurrott.com writes that the dock features 3 USB docks, an HDMI and Displayport port and also a port for an independent power supply to charge your phone.
We assume on the other end we also have a USB Type-C port for plugging in your device, though this is not confirmed.
Handsets will also be able to wirelessly connect to displays with Miracast support, meaning the accessory is only optional.
We have of course seen the accessory depicted in more detail with the recent leaked picture of the Cityman, via DrWindows.de's podcast.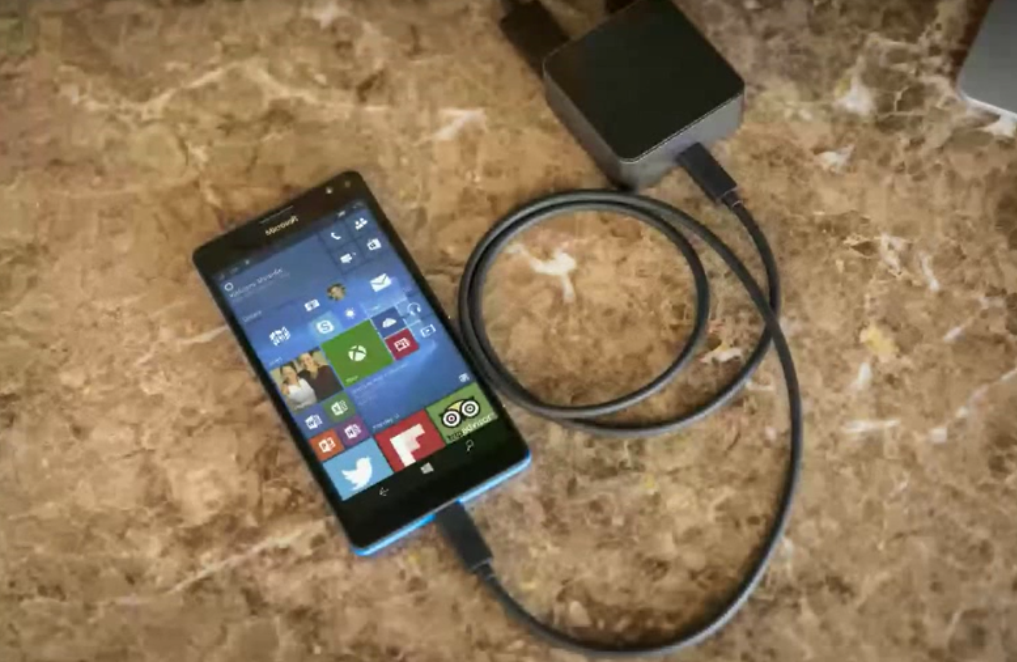 From other demonstrations of Continuum it will also be possible to use your phone screen as a mouse pad, though we wish it would also be able to act as a keyboard for maximum utility.
The accessory will probably cost in the $99 range.  At that price, will many of our readers be picking it up? Let us know below.