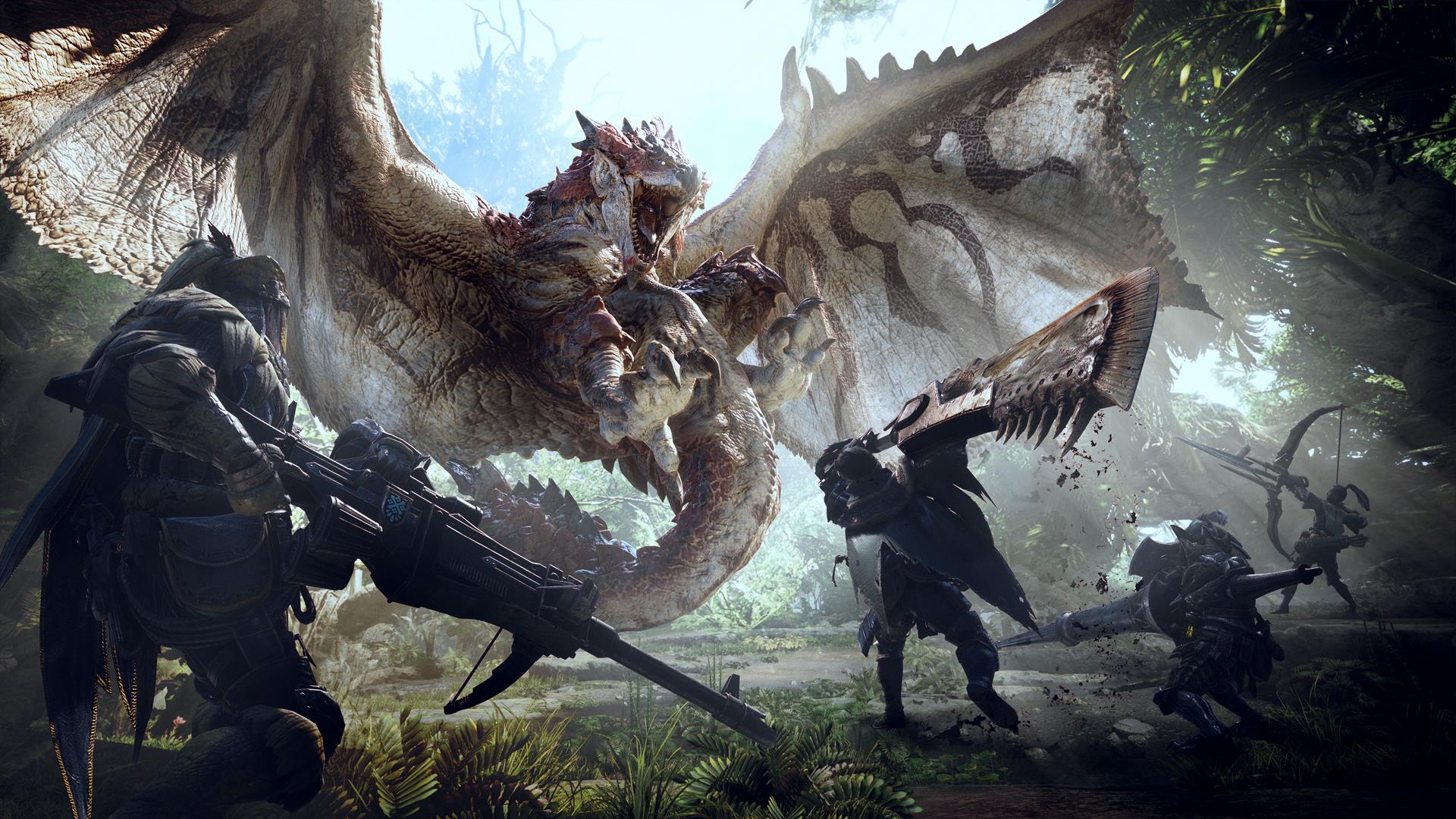 Monster Hunter: World's popularity has allowed it to retain the top spot on UK sales charts for the second straight week following its debut on January 26. Bandai Namco's Dragon Ball FighterZ, on the other hand, was bumped down from its second spot last week to make way for EA Sports UFC 3.
Sales tracker GFK Chart-Track, which tracks physical game sales in the UK, states that EA Sports UFC 3 debuted at the same No2 spot that its predecessor did back in 2016. Two years ago the series was held off from the top spot by Tom Clancy's The Division.
Dragon Ball FighterZ dropped all the way to No6 this week, a big dip for its second week on the market. Call of Duty: WWII, FIFA 18, and Grand Theft Auto V all managed to beat Bandai Namco's game, holding strong at their same spots from last week.
PlayerUnknown's Battlegrounds, which was at No8 last week, fell out of the top 10 altogether and sits at No11. Super Mario Odyssey jumped back into the top 10 at No8 to take its spot, and Square Enix's Dissidia Final Fantasy NT debuted at No9.
The top 10 UK games for the week ending February 3 are as follows:
Monster Hunter: World
EA Sports UFC 3
Call of Duty: WWII
FIFA 18
Grand Theft Auto V
Dragon Ball FighterZ
Mario Kart 8 Deluxe
Super Mario Odyssey
Dissidia Final Fantasy NT
The Legend of Zelda: Breath of the Wild