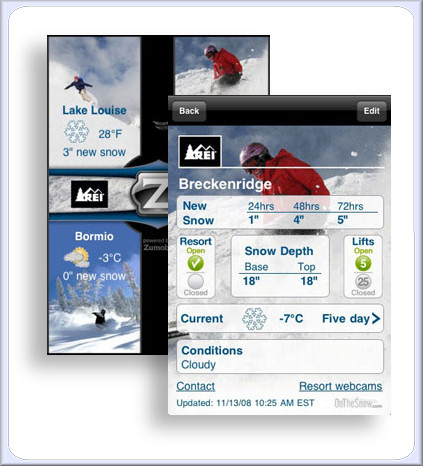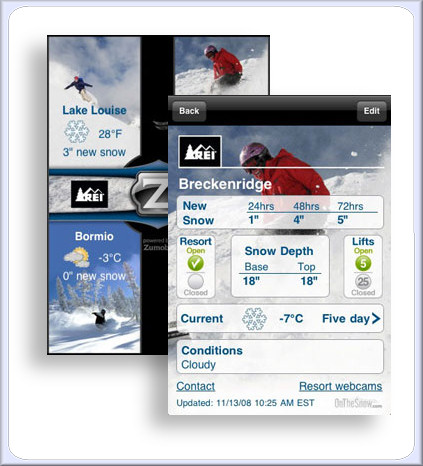 The REI Ski and Snow Report is a bit of freeware based on the Zumobi platform which promises to keep you up to date on the best conditions at over 1800 resorts worldwide.
The application can track New Snow, Lift Status, and Weather Forecasts and Web Cams from up to 3 resorts at a time.
It features an attractive UI (likely because it showed up on the iPhone first), which is the main reason we are mentioning it here, and should serve as an example to developers of what to expect from an application in 2009.
Download the software for free from Microsoft here.
Via Solsie.com