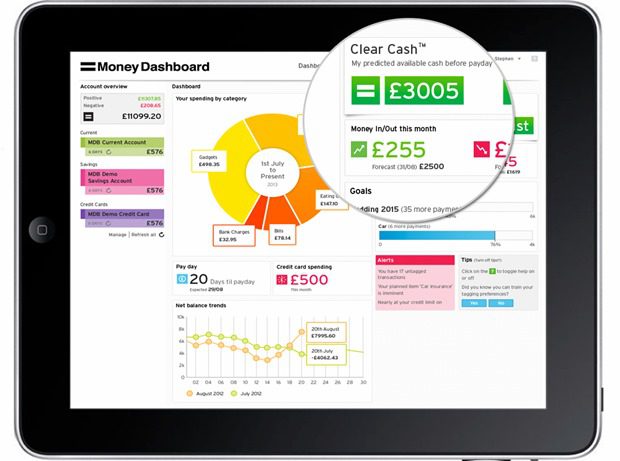 Money Dashboard is a Mint-like service in UK which will aggregate your bank accounts and let you keep a close eye on your spending, sucking data directly from your bank account.
The company does not currently have a app for Windows or Windows Phone, but according to their support will consider it if there is enough demand.
They write:
"We don't currently have plans for a native Windows App. However, we are planning on doing a major project on our Android and iOS apps later this year.

As part of that, we will look again at the possibility of supporting Windows mobiles. For the effort involved in creating and support an Windows App, we need to have enough users who would find it useful. We'll add you to the list of requesters, and if there's enough momentum, we'll give it very strong consideration.

Kind regards,

The Money Dashboard Team"
Having tried Mint and being somewhat dissatisfied (not enough graphs) I would certainly welcome having Money Dashboard come to Windows as a Universal App.
Let them know you are interested by sending them a message at [email protected].
Thanks John for the tip.