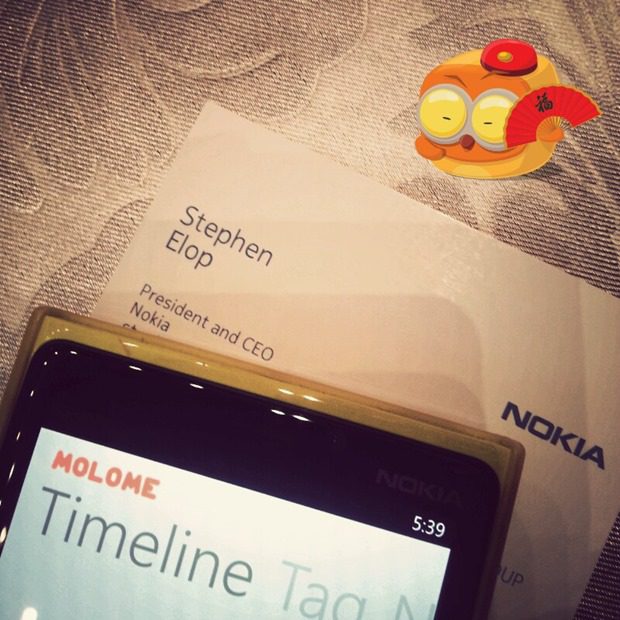 MOLOME is a picture sharing service popular on Symbian, Blackberry and Android.
The service's founder just shared the above image with the caption "Just finished meeting with Stephen Elop".
The picture of course shows a Windows Phone app, running presumably on a Nokia Lumia 920, suggesting Nokia was working at getting the service onto Windows Phone.
I am sure many Symbian converts will be happy to be able to continue using the service on Windows Phone, but I think everyone else is really waiting for Instagram – maybe a trip to Palo Alto by Stephen Elop is what's really required…