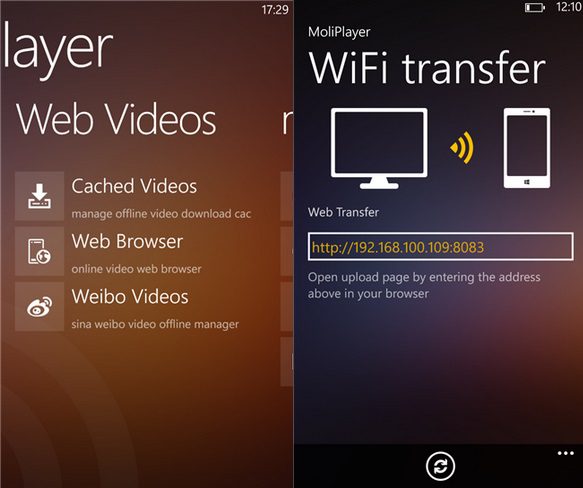 The popular 3rd party media player MoliPlayer just got updated to v1.3.2.11 with new features. It now supports .LRC lyric files, RTSP and RTMP streaming protocols and lots of bug fixes. You can now play videos stored in Baidu Cloud, and many such services.

What's new in 1.3.2.11:

1. Added support for downloading and playing resources in BAIDU CLOUD, 360 CLOUD, KUAIPAN.CN, 115 SKYDRIVE and HUAWEI SKYDRIVE.
2. Added support for RTSP and RTMP.
3. Added support for .LRC lyric files.
4. Added support for inserting description into sharing screenshots.
5. Added an option in SETTINGS for resuming playback in last position. (music files will be playing from beginning as a default)
6. Optimized non-stop playing real-time contents in FF and REW.
7. Fixed a bug which is unable to drag the progress bar in music playing occasionally. (#19418)
8. Fixed a playback issue on acfun.tv and bilibili.tv. (#19345)
It costs $2.99 with free trial available. Find it here  from Windows Phone Store.