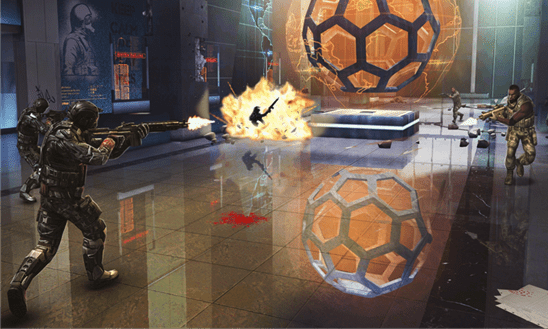 Gameloft's FPS Modern Combat 5 : Blackout has just received a new content update v1.7.0.25 in Windows Store.
Step into the action as the latest installment in the best FPS series raises the bar for shooter games once more! Create a squad, add your friends and test your individual and team skills against other squads! Is single player your thing? Then step into a world on the brink of anarchy and shoot your way out of one dire situation after another to expose a lunatic who's trying to tear the world to shreds.
Change log:
MORE WEAPONS, MORE FUN

• A new weapon tier for each class has arrived.

• Get familiar with the 7 new legacy weapons, each a remodeled version of a military classic.

DOMINATE IN STYLE

• Weapon Trinkets have now been added to the Battle Packs! Tie them to your weapon to mark your presence on the battlefield.

• The collection of epic Masks is getting a whole lot bigger. Wonder how a paper bag or firefighter helmet can be useful? Check their stats in-game!

• Camo doesn't make for a better weapon, but it sure makes a gun look awesome. You'll have 4 new ones to make yourself unique.

• You wanted more killsigns, and we were happy to oblige!
Download the updated game for free from the Windows Store here.