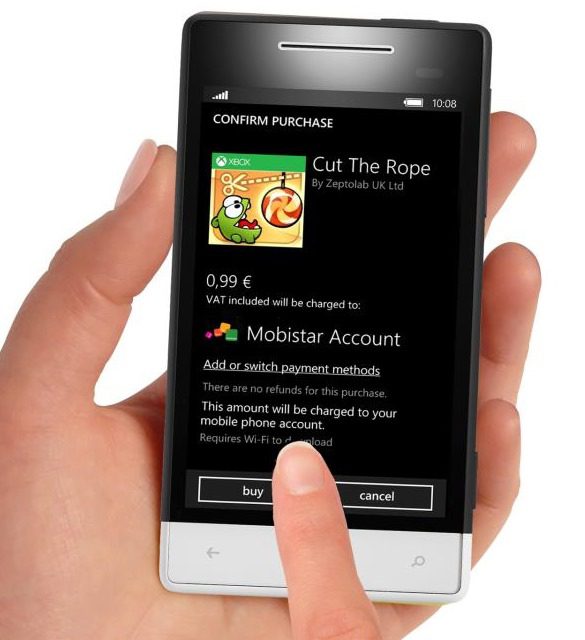 Mobistar in Belgium has announced that their customers can now pay for music and applications directly from their Windows Phone.
The service has rolled out recently on Vodafone in the Netherlands, and generally tends to increase sales of apps and the number of consumers who have access.
Interestingly the service is not available on Android on the carrier or of course the iPhone, meaning Windows Phone is the only one of the big three to offer this convenience to its users.
Thanks Jens for the tip.