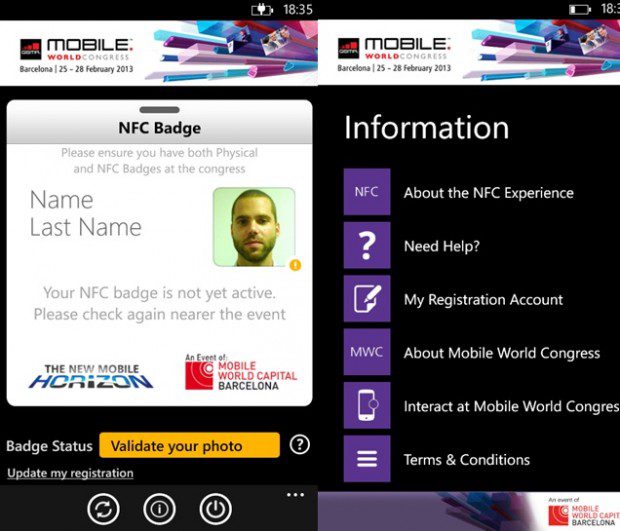 This year, Mobile World Congress 2013 is planning to offer an interactive experience for exhibitors, vendors, and attendees where information and transactions can be exchanged through mobile using Near Field Communication (NFC) technology. If you are going to MWC and have a NFC enables phone, you can download this app and make use of it.
App Description:
The NFC Badge is the official application for entry to GSMA Mobile World Congress 2013.
It will enable you to pass through perimeter access points at Mobile World Congress using a supported NFC handset.
With the NFC Badge you only need to upload your photo and validate it with Photo ID onsite once, to enjoy ease-of-access during Mobile World Congress without having to show your identification again each time you enter. In order to use the NFC Badge you must fully register for GSMA Mobile World Congress 2013. More information may be found on the GSMA Mobile World Congress website: http://www.mobileworldcongress.com/nfc-at-mwc/
Download the app for free from Windows Phone Store here.