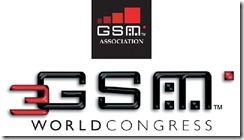 According to Wikipedia: Mobile World Congress is the combination of the world's largest exhibition for the mobile industry and a congress featuring prominent Chief Executives representing mobile operators, vendors and content owners from across the world. This events starts in 11 days, on February 15, 2010. And we will be there on location reporting here, at WMPowerUser.com, with first-hand stories…
Some of the events/places that we are planning on attending are:
Microsoft press conference where Steve Ballmer himself and others will be announcing Windows Mobile 7; we want to provide LIVE video stream from this event, if it will not be forbidden by Microsoft
stand of Microsoft in Hall2
press conference of HTC
stands of various companies that will be showing Windows Mobile phones
Apart from that we have already scheduled one-on-one interviews with representatives from the following companies:
Opera – the makers of mobile browser that is present in majority of Windows Mobile phones being sold nowadays
Swype – company that makes virtual keyboard for Windows Mobile phones, that is so good, that even the iPhone people are envious
If you have suggestions regarding what else we should see at Mobile World Congress 2010, please post them in comments to this story!
If you are a representative of some company that is either exhibiting or just visiting MWC this year, please contact us under this email:
… and we can meet – if not for longer review, then at least for short presentation of your Windows Mobile -related products/apps/services. Just ensure that you will bring with you Windows Mobile phone – we are not interesting in demonstrations running on Android smartphones.
See also official website of Mobile World Congress 2010: www.mobileworldcongress.com