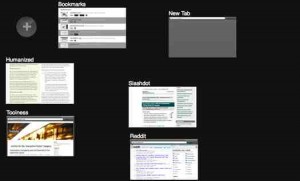 CNet has just confirmed what we have said last when we posted on Mobile Firefox – No love for the iPhone. The innovative browser, that not only supports web 2.0 features, but also many of the services associated with it through the integrated Awesome Bar, will be coming to Windows Mobile as early as August.
What has been surprising and new news however is that even Android wont be supported. In the words of Tristan Nitot, President of Mozilla Europe:
"For the iPhone, Apple's license can not install software to have an interpreted language. But Firefox includes JavaScript, which makes it legally impossible to carry on the iPhone….For Android, Webkit is integrated into the OS, and only Java applications can run. And Firefox is not written in Java. So that's why [Fennec will not run on Android]. However, in both cases, things may change in future, but it does not depend on Mozilla."
Going from a year ago when Windows Mobile basically lacked any "full web browsers", it seems Windows Mobile will soon suffer an embarrassment of riches, with the new version of Pocket Internet Explorer using the desktop rendering engine due in September, Opera Mobile 9.5 already out on the HTC Touch Diamond and soon to be released generally, the incredible Mobile Firefox and even Netfront 3.5 maturing very well.
With great sales and increasing industry support, it seems now is the best time possible to be on the Windows Mobile platform.