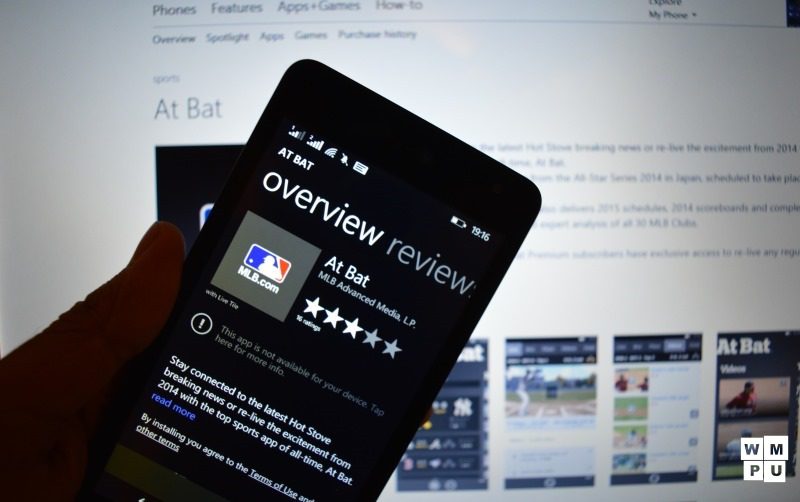 We knew the MLB at Bat app was not being updated to the 2015 season, despite the 2014 version of the app urging us to "Stay tuned for exciting announcements and features coming to At Bat 15."
You could however still use the 2014 app to see the 2015 schedules and watch video highlights of the 2014 season.
Now, in the last few days, MLB Advanced Media has taken things a step further and unpublished the app from the Windows Phone Store, joining a number of other high profile apps in USA such as the Bank of America and Chase app leaving the store.
Hopefully Microsoft's Universal Apps strategy will address this issue, which I suspect is related to Microsoft's own internal app funding strategy change.
Thanks Ron for the tip.