As another formerly Windows Phone exclusive service has been spun off into an independent cross-platform service, we thought it'd be best to make a few notes on what remains a headlining feature of Windows Phone devices – MixRadio. We had a chance to sit down and have a conversation with MixRadio two weeks ago at MWC, and now that they're fully independent we're sharing with you a bit of their history and some of their plans going forward.
The Past – MixRadio was formerly known as Nokia Music when it first started on Windows Phone, before that it was associated with Nokia's Ovi Brand as Ovi Music. In a sense we can say MixRadio isn't an entirely new product. It has a history behind it as one of the oldest mobile music services which has been constantly refined to provide an innovative experience on mobile devices. When Nokia joined the Windows Phone suite In 2011, they brought along an entire suite of apps, with Nokia Music being one of the replacement for the Microsoft Music + Videos app. The app initially provided basic music playback with a mix service and music store being present – but not as emphasized and front and centre. In 2013 Nokia Music was rebranded once more into MixRadio – the powerful music service.

The present –Right now, MixRadio is one of "the most mobile-optimized music services", it was built with mobile and mobile usage in mind and understands that users may not want to carry out complex music organization on the phone.
"Nobody's always connected", the MixRadio team told me.
I'd take that a step further and posit that for even those who are always connected in first world countries, coverage, data caps and overage charges are still quite the issue. For instance, in London, my preferred mode of transit is the underground and WiFi is still very spotty so if I intend to listen to music, I must simply have it on my phone beforehand. Make use of offline Mixes with MixRadio and that problem is rendered very non-existent.
A second problem that MixRadio solves is the problem of "What to Play". Even if you do have a large library of songs, sometimes you just like to kick back and let the app handle that for you.
MixRadio does that very well with its mixes. You pick either a preselected mix or make a custom mix with artists of your choosing and the service does the heavy work of playing the music for you. It's all very efficient and user friendly.
But then again, we should know all this now, as MixRadio no longer exists solely as a USP of Windows Phones, we're sure many of you would like to know how it'll evolve.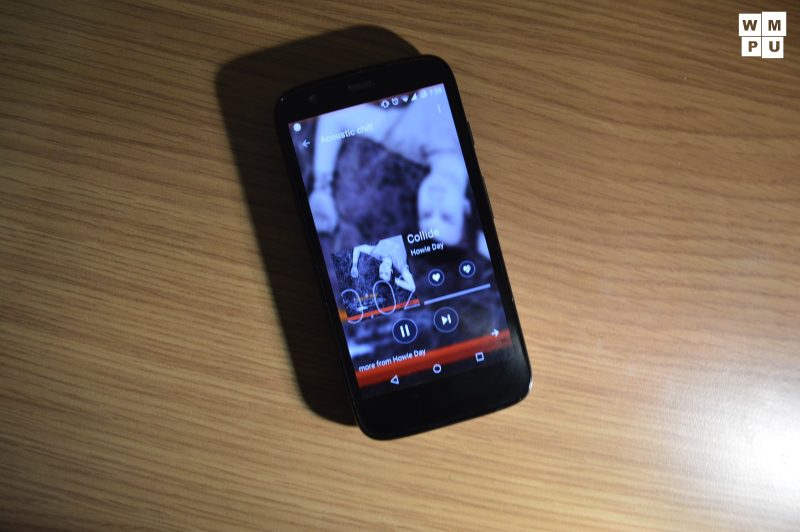 The Future – As of now, MixRadio Ltd is now a separate company owned by Line. It is no longer limited to Windows Phone users anymore but that doesn't mean Windows Phone users are going to be unceremoniously dumped or side-lined nor should it have to. Rather, in their own words "We love Windows, We love Lumia". MixRadio may be going cross platform but Lumia is a part of that future. Windows Phone users can rest assured they won't be treated as second hand citizens, or ignored when feature updates come out. When we approached the issue directly, we were answered with an equal directness, Windows users will "still see all the best features Mixradio has to offer on the Lumia" presumably alongside iOS and Android users. Some users may see the cross platform journey of MixRadio as a betrayal, but it is merely common sense.
MixRadio as a service cannot survive on just Windows Phone alone and interestingly, plans of going cross-platform were in the works for a while. MixRadio aims to be everywhere. From the web to Android, iOS (available right now as a limited beta) and Windows as a universal app (coming later this year), to wearables like the Adidas miCoach – there is no frontier to be left unexplored. All this is a part of growth. MixRadio has been a big fish in a small pond for a while, as it ventures out into the wider ocean, it'd be interesting to see how "Pandora for the rest of the world" fares.