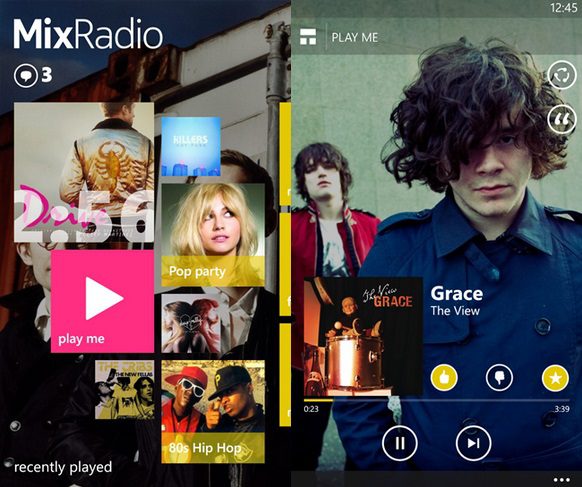 Nokia MixRadio for Windows Phone devices today got updated to v4.5.0.440 in Windows Phone Store. This is a minor update which includes revised branding(dropping 'Nokia' brand), tweaks to Facebook sharing,  bug fixes and performance improvements.
MixRadio is a streaming music service. It brings you free, personalized music with no advertising.
Start listening with Play Me, an ever-changing mix based on the music you love.
Use Thumbs Up and Thumbs Down to make the mix better each time you play. It's like having your own personal radio station.
Also includes hundreds of handcrafted mixes, create a mix, gigs, artist notifications, mp3 store and player, and of course the ability to save your favorite mixes for offline playback so you can listen even without an internet connection.
Download the update here from Windows Phone Store for free from your Lumia device.