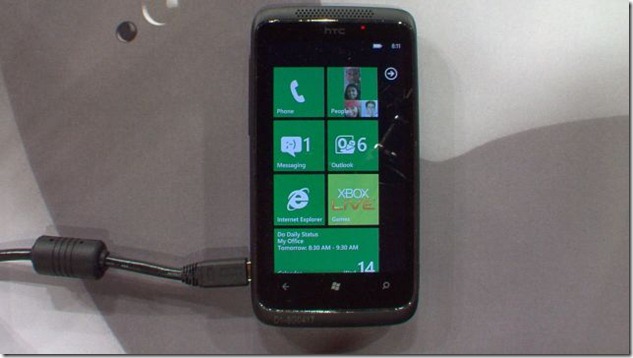 Nanapho.jp reports that, according to a Microsoft rep at a meet up in Japan, the device being used in the MIX 11 demoes was not in fact the HTC 7 Trophy but really the HTC Mazaa.
The HTC Mazaa is, according to an XDA-Developers leak, a CDMA device heading for Sprint.  Likely the same device is only waiting to show up on Verizon, but that has obviously been a long time coming.
The revelation does raise an intriguing question – what if the CDMA device is in fact subtly different from the HTC 7 Trophy, for example being equipped with a gyroscope.  Would that make the wait worthwhile for our CDMA readers?