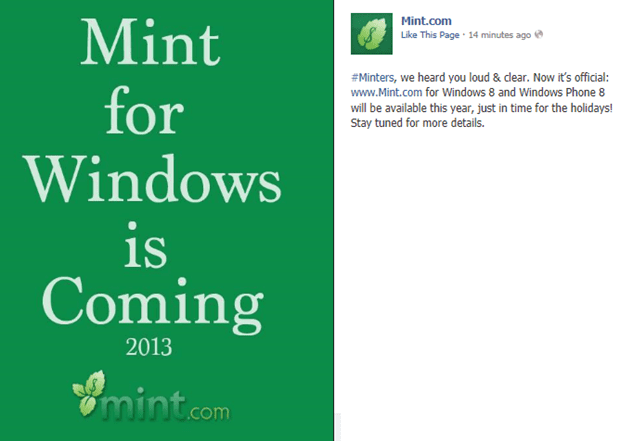 It was nearly a year ago that Mint.com confirmed a Windows Phone app was on the way.  Since then nothing much happened, but it seems BUILD has jogged the company's memory, as they have just posted on their Facebook page that the app is indeed still on the way, to arrive during Holidays 2013.
Mint.com is a free web-based personal financial management service for the US and Canada[ that provides account aggregation using Intuit for connecting to accounts.
The service allows users to track bank, credit card, investment, and loan transactions and balances through a single user interface. Users can also make budgets and goals, like saving $1000. Users also have the option to manually enter cash or check transactions.
If the app arrives it would ticks off another box from the short list of essential apps which is often complained about is missing on Windows Phone.
Via Reddit.com