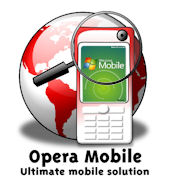 As the title says, Opera has come out with a 0.1 update to fix the bug in Opera Mobile 9.5 where it would suddenly stop your notifications (new mail sound, reminders etc) from working. They also endorsed moving your cache files to memory card (from internal storage), a fix suggested over at WMExperts.com
Read the Opera blog post here, or download the new version here.
At present our recommendation is still to stick with the leaked version, mainly due to the poor text warping in the Official version.
Via theunwired.net