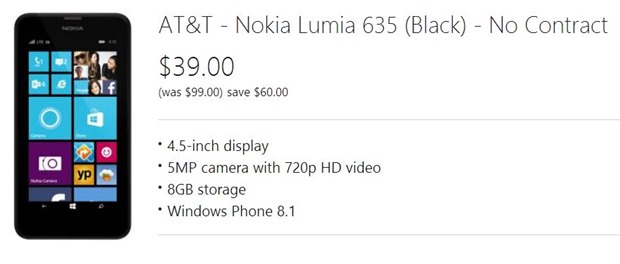 Microsoft has officially started their Black Friday deals, with the Microsoft Store offering the new Nokia Lumia 635 for only $39 commitment-free.
The device features a 4.5 inch WVGA screen, 8 GB of expandable storage, a Snapdragon 400 processor and LTE support, making it the ideal device for some-one's first smartphone.
Find the deal, while it lasts, at Microsoft here.
Via NPU.