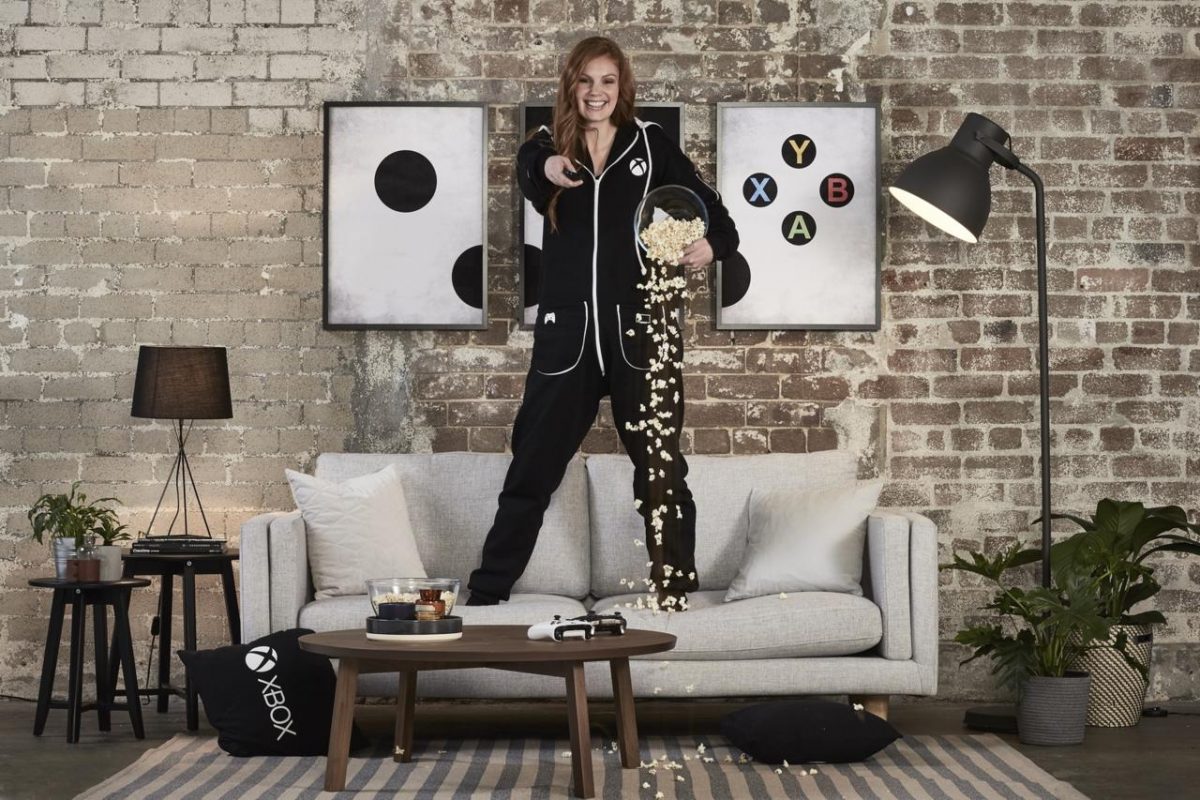 Microsoft's Xbox family of devices aims to enhance your entertainment experience  both with passive experienced like streaming video and music as well as active experiences like gaming. However, for a while lst yeat Microsoft did branch out briefly into making promotional loungewear for the Xbox – the Xbox Onesie.
Microsoft's Xbox Onesie was first shown off late last August to coincide with the launch of the Xbox One S in Australia.  Shortly afterwards, Major Nelson (The face of Microsoft's Xbox for many as well as Xbox Live's Director of Programming), announced that he would be giving some away on Twitter, so a few lucky fans were able to get their hands on them with Major Nelson commenting that the distribution of the Onesie was extremely limited – indicating that there were just a small number of Onesies available. The Xbox Onesie resurfaced one last time in when Microsoft offered to let Xbox player add the Xbox Onesie suit to their avatar for a limited time period.
Unfortunately, hopeful gamers who wanted to get their hands on this comfortable piece of loungewear will have to be disappointed.
In a statement to Neowin, Microsoft confirmed that "The Xbox Onesies were for a limited-time activation led by our Xbox Australia team and are no longer available at this time."
Would you buy an Xbox Onesie should it become available in the future? Let us know in the comments below.