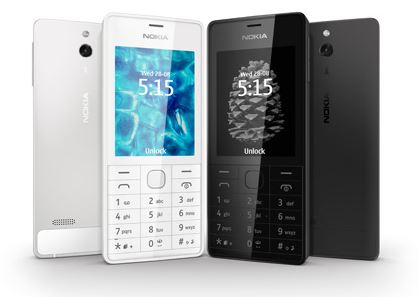 Writing on the Nokia Conversations blog, Microsoft VP of Operating systems said they saw Nokia's feature phone business, which was a part of their recently announced $7.2 billion deal, as an important gateway to Microsoft's services for billions of Nokia users.
"There are 1.3 billion people using a Nokia phone today. In some markets, the word 'Nokia' is synonymous with 'phone' – and we aspire to live up to that brand as we welcome customers of these products into our Microsoft family," he wrote.
He said the feature phone business would "dramatically broadens the reach of our company's new Devices and Services strategy" and would introduce people to "Microsoft services earlier in their lives than ever before."
Hopefully Microsoft will deal sensitively with this large market, who's priorities of low cost, reliability and ruggedness may be very familiar to Nokia but somewhat alien to Microsoft.
What services do our readers feel Microsoft need to add to Nokia's feature phones, and how should they be integrated? Let us know below.