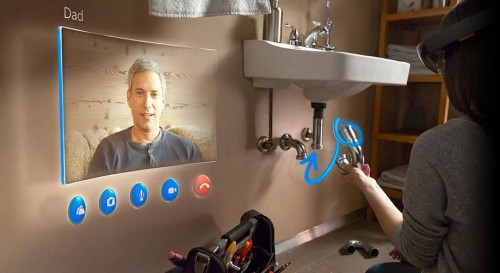 At Build developer conference today, Microsoft demonstrated two new mixed reality apps that will help its customers in many ways.
The first app is called Microsoft Remote Assist which can be used to collaborate remotely with heads-up, hands-free video calling, image sharing, and mixed reality annotations. We have seen this app in demos in the past. For example, a Firstline Worker can share what he see with any expert on their Microsoft Teams contact list, while staying hands on to solve problems.
The second app is called Microsoft Layout which can be used to experience designs as high- quality holograms in physical space or in virtual reality. One can import 3D models to create room layouts in real-world scale, share and edit with stakeholders in real time.
Microsoft is launching the limited-time free preview of Remote Assist and Layout on May 22. For additional information, such as device requirements, technical requirements, and network requirements, visit here. Learn more about these apps here.