GroupMe, a simple chat app for groups could be coming soon to Windows 10 PCs. The app is already available on Windows 10 Mobile, and as it's based on the Universal Windows Platform, the app will look quite familiar on PCs if you used the Windows 10 Mobile app. The GroupMe app on Windows 10 PCs actually works a lot better than the upcoming Skype UWP app, which isn't really surprising. Here are some screenshots of GroupMe's Windows 10 app on the PC:
Gallery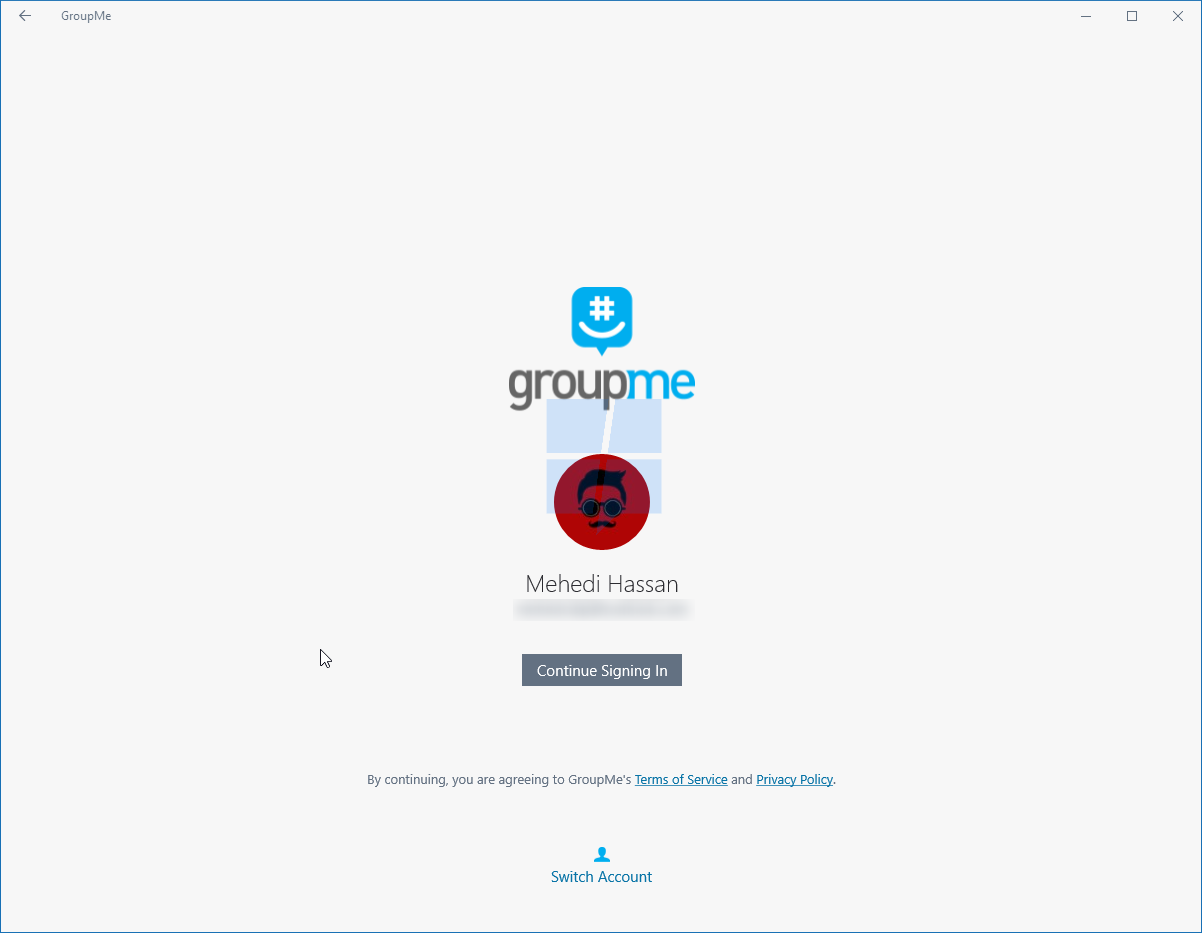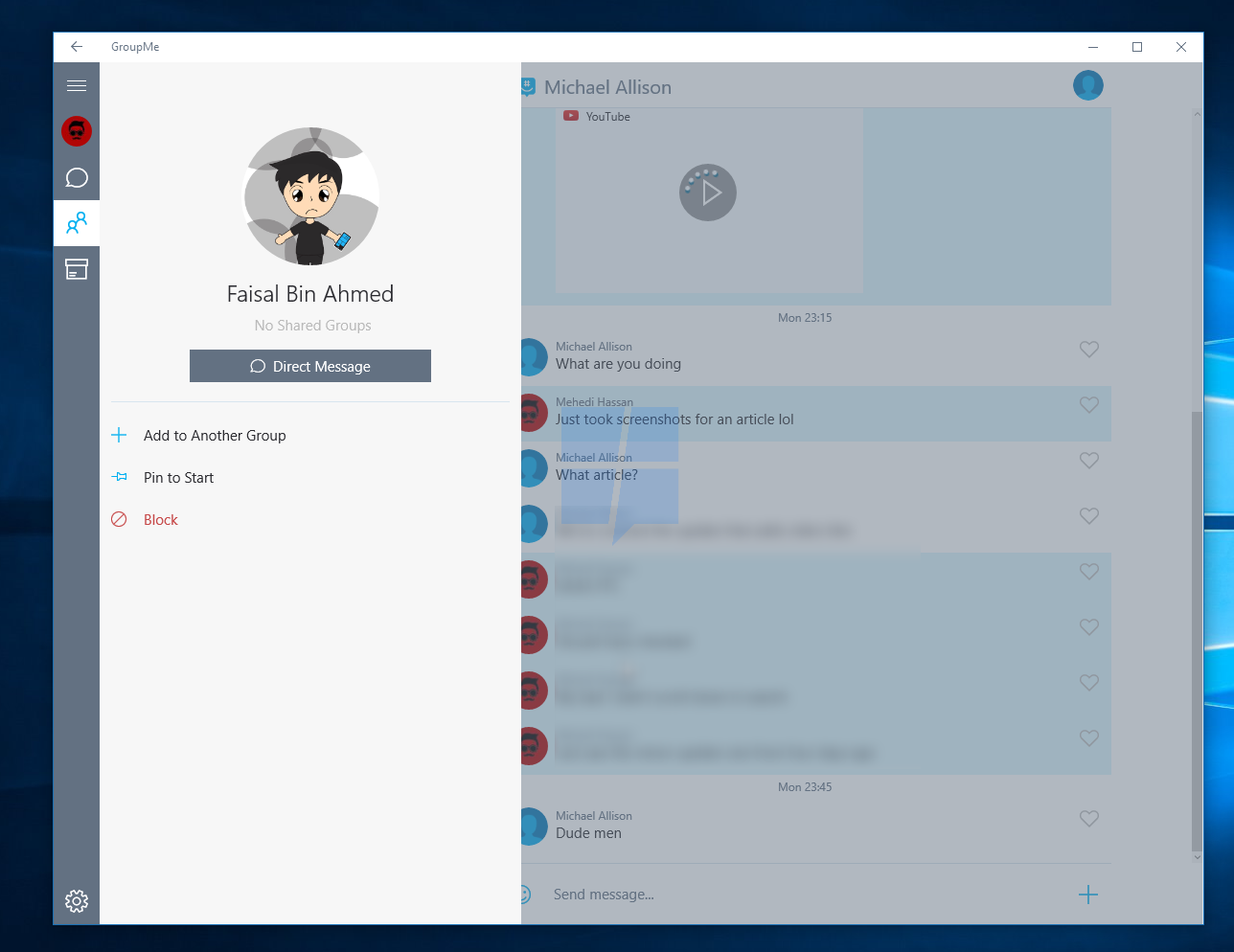 Once again, you will get the same features on the PC that are already available on Windows 10 Mobile, which includes:
Start chatting – Add anyone to a group via their phone number or email address. If they are new to GroupMe, they can start chatting over SMS immediately.
Integrated with Windows 10 – View your groups right in the People app, and you can reply to messages fast with interactive notifications. Share photos and links with your groups from other apps.
Control notifications – You're in charge! Choose when and what type of notifications you receive. Mute specific chats, or the entire app – you can even leave or end group chats.
Say more than words –  Go ahead – fall in love with our exclusive emoji.
Leave texting behind – With direct messages, you can use all the features you love for group chat, but one-to-one. It's like texting, but better.
Chat wherever you are – Including from your computer at groupme.com
Of course, it is no surprise that Microsoft is working on bringing the company's other apps to the PC for Windows 10 users. In the coming months, we will probably see a bunch of other apps coming to the PC, this includes Office Lens and Outlook Groups. Until then, let us know if you use GroupMe in the comment section below.