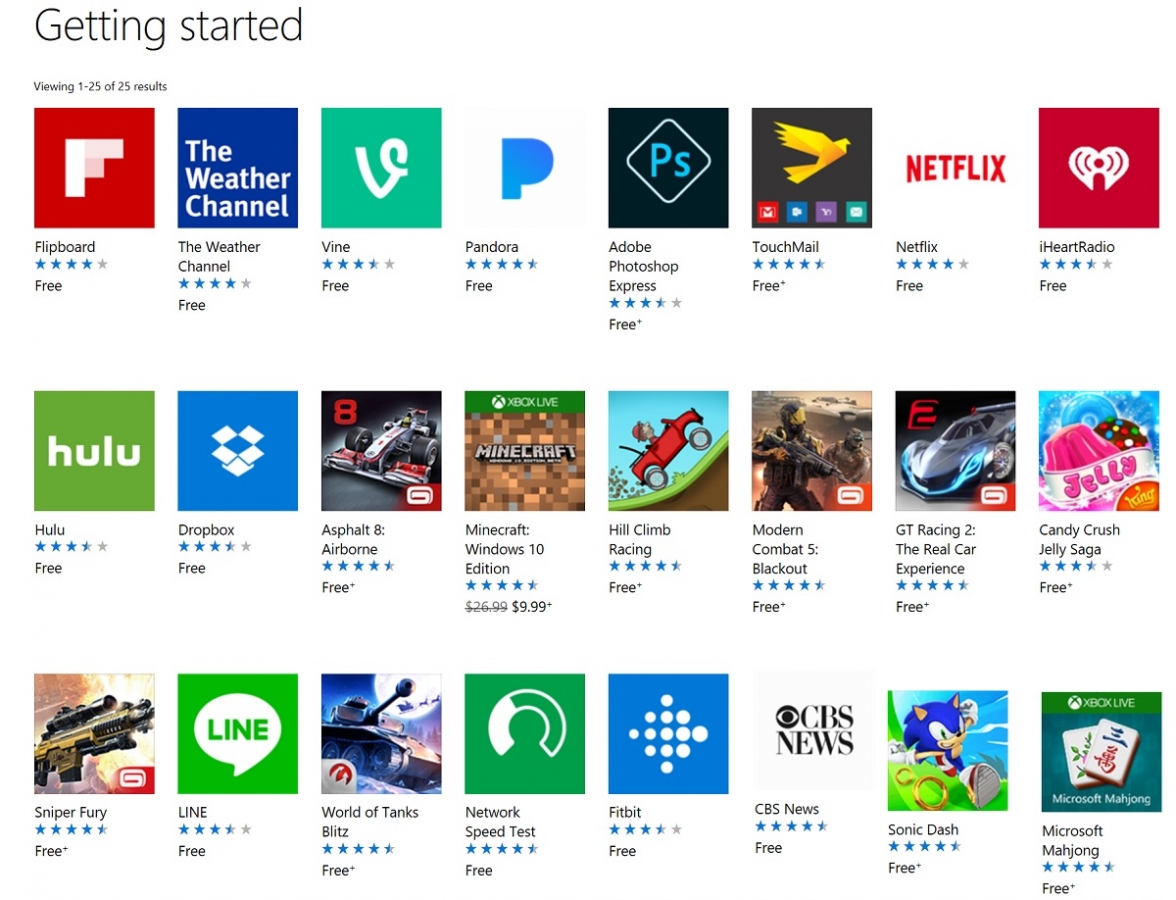 For some-one upgrading from a Windows 7 PC a new Windows 10 PC can seem like simply more of the same, perhaps with a darker theme.
It is the Modern apps and the Windows Store which really makes a difference to the experience of the OS, providing a plethora of apps in a safe environment which would not damage your PC in any way, unlike downloading random applications from the internet.
It can be difficult to sort the wheat from the chaff however, which is why Microsoft put together a collection of must-have apps to get the new Windows 10 user started.
The list includes some very polished Windows Store apps such the excellent Dropbox app for storing and sharing files, photos and videos from the holidays, The Weather Channel, which delivers the forecast beautifully and precisely, with ultra-local "TruPoint" forecasts, and the Fitbit and Netflix app which definitely provide an improved experience over the website versions which are also available, and which will hopefully prompt users to continue to explore what the store has to offer.
See the full collection of 25 apps here.