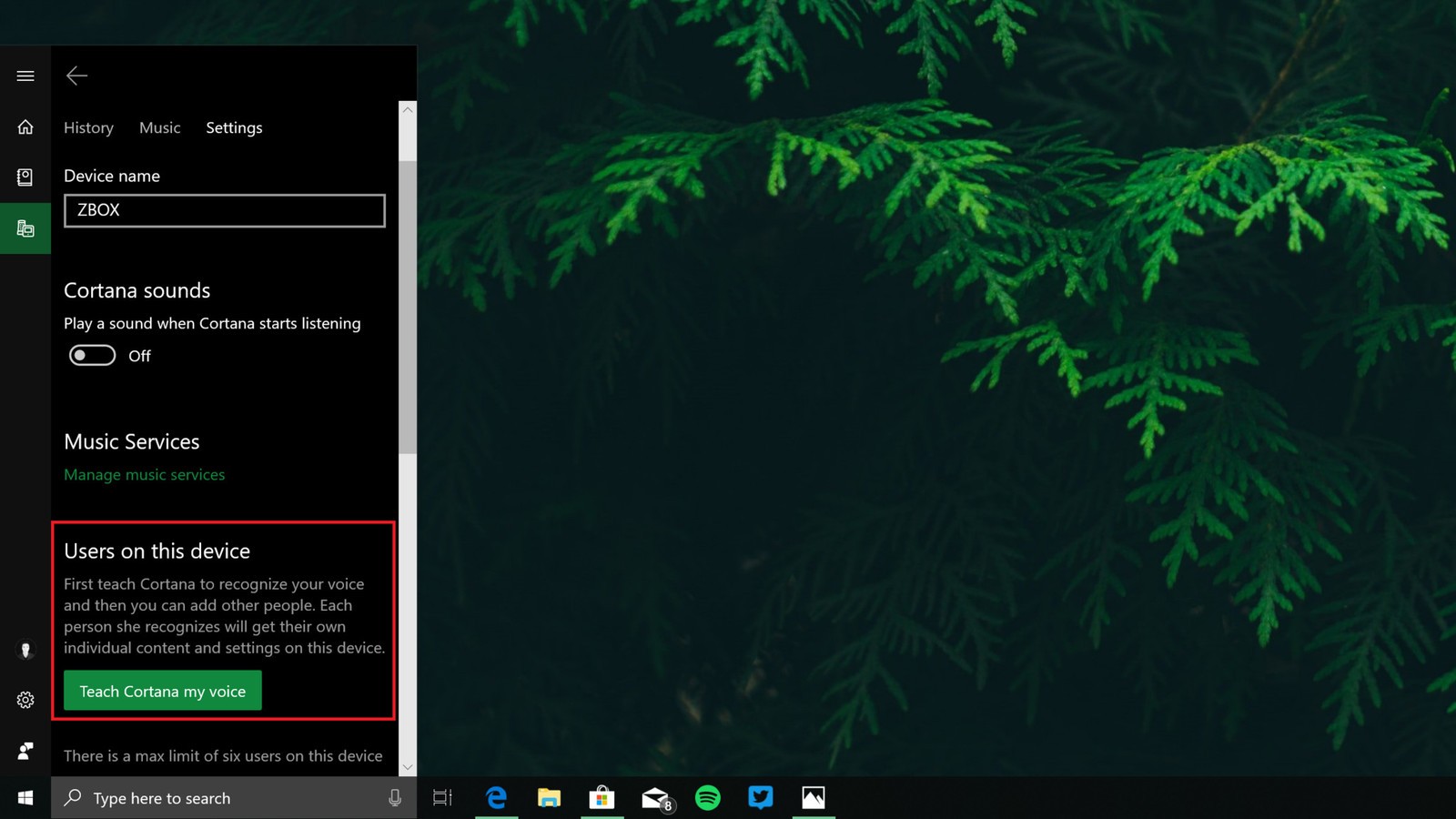 Despite Cortana going from a Digital Assistant to a Digital Assistive (which sounds vaguely medical) the scientists and engineers working on her still have a lot of innovation to bring to the table.
The latest, as revealed by the WC, is the ability to recognize multiple users and deliver them personalized information based on a voice ID.
With a bit of training, Cortana will be able to recognize each individual user, with up to six different users supported.
Microsoft is not promising that the feature is foolproof, saying Cortana may deliver your personal information to people that sound like you, so it sounds like something which would have been best for their aborted Home Hub project rather than an enterprise PC.
The feature should however also find its way to the HK Invoke, for the few people that have those.
Have the beta feature showed up for any of our readers yet? Let us know below.